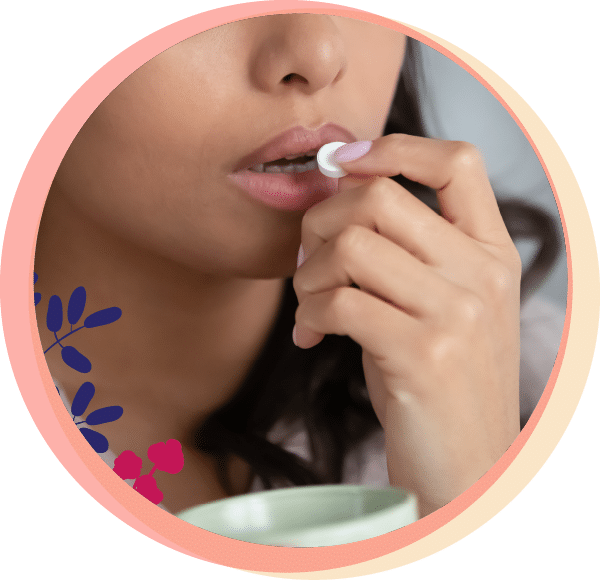 Abortion Pill Near IL
Hope Clinic provides two methods of abortion: an abortion pill and surgical abortion The abortion pill is a combination of two different medicines, Mifepristone and Misoprostol. We offer medication abortion up until 11 weeks (77 days) of pregnancy at our clinic in Illinois. A staff member will review the process with you in-depth prior to your appointment.
The abortion pill is a safe and effective way to end an early pregnancy. Choosing the abortion pill option can be about 94-98% effective. If you decide to end your pregnancy early on, you have more of a chance that the abortion pill will be effective. The abortion pill usually works, but if it doesn't, we have other options like more medication or medical abortion.
Safe and Effective Medication Abortion
The abortion pill requires no shots or anesthesia. Choosing the abortion pill method offers more privacy by having the abortion at home and some people may feel like the abortion pill process is a more natural way to end a pregnancy instead of the surgery. The abortion pill uses two medications; Mifepristone blocks your body's own progesterone hormone that a pregnancy needs and Misoprostol involves inducing an early miscarriage.
The abortion pill is 100% safe. Millions of women have used the abortion pill within the United States each year. Unless there is a rare complication that has not been treated, future pregnancies should not be a concern. There are many myths that come with the abortion pill but talk with one of our staff members and all your questions will be answered.
Hope Clinic – Abortion Pill Illinois
The timing and way you take the abortion pill in IL will depend on how many weeks you are in the pregnancy. The abortion pill takes 2-3 days from start to end, depending on the timing of medication. A follow-up is needed with one of our highly skilled physicians to verify the abortion was completed.
When deciding which method of abortion to use, there is no right or wrong answer. The preference is up to you. Some people prefer the abortion pill because you can do it in the comfort of your home. You can talk to any one of our staff members to help you decide which option you would be more comfortable with. To talk about your options with the abortion pill, give Hope Clinic a call or request an appointment today!