Regional Logistics Center Opens on the Anniversary of Roe v. Wade
For Immediate Release: Jan. 24, 2022
Share This: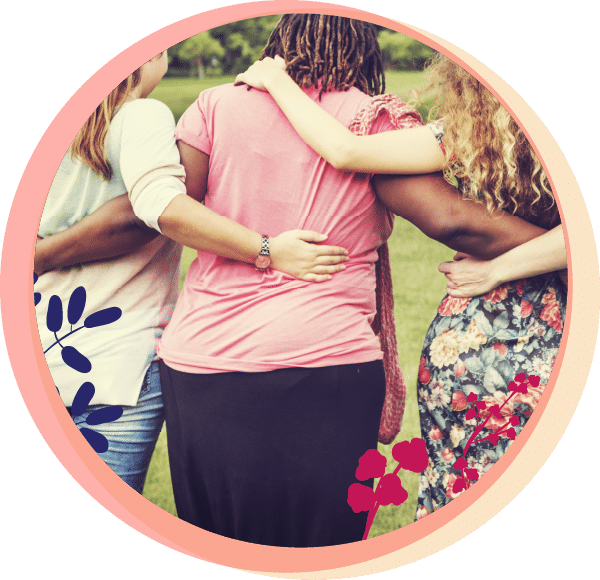 In partnership with Hope Clinic, Planned Parenthood opens a first-of-its-kind center to help ease logistical burdens for patients.
FAIRVIEW HEIGHTS, IL — Today, in honor of the 49th anniversary of Roe v. Wade, Reproductive Health Services of Planned Parenthood of the St. Louis Region (RHS) and Hope Clinic announced the grand opening of the Regional Logistics Center (RLC) — a case management center that helps to solve the growing layers of logistical barriers patients face when accessing abortion.
Both Metro East abortion providers — Hope Clinic and RHS — operate the RLC, a centralized call center that arranges travel and lodging, and connects patients with existing resources like abortion funds in all 50 states. In the few weeks since RHS started offering wraparound logistical services through the RLC, it has provided 138 rides and flights and has housed dozens of patients in need of overnight stays. Since Texas' abortion ban took effect on Sept. 1, abortion funds from several states have provided $73,000 in financial assistance for 828 patients traveling to southern Illinois for care. And in that same timeframe, RHS has seen a 52 percent increase in patients traveling from outside the normal service area, compared to the same time frame one year ago.
Statement from Yamelsie Rodríguez, president and CEO, Reproductive Health Services of Planned Parenthood of the St. Louis Region:
"While this could likely be the last year we honor Roe v. Wade as the law of the land, seeing rights, justice, and health leaders come together brings me hope in our collective work to re-build something better in its place. Together, we're breaking down the silos anti-abortion politicians created and proving that in community, with innovation, and determination, we can secure a future with abortion access, which Roe never guaranteed."
Statement from Dr. Erin King, Executive Director, Hope Clinic:
"While the Regional Logistics Center is a new toolbox in our work to provide abortion, the many tools we use to alleviate logistical burdens have been built over decades. From abortion funds and practical support organizations to the community of abortion providers — independent clinics and Planned Parenthood health centers — it takes all of us to ensure abortion remains accessible no matter what happens at the Supreme Court this year. This project shows us what's possible when we come together as reproductive health, justice, and rights leaders."
Statement from Illinois Gov. JB Pritzker:
"Illinois' leadership in ensuring access to healthcare services has never been more vital than it is today, with reproductive rights under attack throughout the nation. We've already seen insidious restrictions in other states lead to more out-of-state patients seeking care in Illinois, with the rate more than doubling in recent years alone. I'm so grateful for partners including Planned Parenthood and the Hope Clinic who have responded to these growing threats with an ever-increasing commitment to serve patients in need. Illinois is, and will continue to be, a beacon of hope in the heart of this nation when it comes to standing up for fundamental rights."   
Statement from Illinois Lt. Gov. Juliana Stratton:
"In Illinois, we know that bodily autonomy is a right that cannot be legislated away, and our administration has ensured that. We must continue the fight to uphold Roe v. Wade that protects reproductive rights for ourselves and for future generations because what we do now will shape justice and equity. So, in Illinois, we proudly stand on the right side of history alongside the activists, organizers, community members, and vital organizations who work every day to ensure equitable access to care. We are sending a message to the nation that when anti-choice laws seek to criminalize and cause harm, Illinois will act swiftly and decisively with policy and resources."
The RLC was created as a response to abortion bans sweeping the country — including the pending Mississippi Supreme Court case that could overturn Roe v. Wade in just a matter of months. If Roe is overturned, RHS predicts southern Illinois providers will see 14,000 patients from outside their service area in the first year. 
Gov. JB Pritzker, Lt. Gov. Juliana Stratton, Health and Family Services Director Theresa Eagleson, and St. Louis Mayor Tishaura Jones joined providers for Friday's virtual ribbon cutting. The Prtizker administration's Reproductive Health Act was signed into law the same year (2019) planning for the RLC started. The RHA created a critical foundation on which reproductive health, justice, and rights leaders can continue to build a future with abortion access no matter who is in the White House, Congress, or the Supreme Court. 
If you would like to support patients receiving assistance through the Regional Logistics Center, please make a donation here: weareplannedparenthood.org/
We also encourage you to donate to your local abortion funds. You can look up your local abortion funds here: abortionfunds.org/funds/